Schaeffer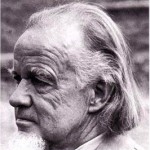 The Francis Schaeffer Study Center is a ministry of Abundant Life Church, founded by Rob and Cyndy Shearer, along with Kevin and Karen Brummett, Deb Pennebaker, and Janene MacIvor. Rob and Cyndy Shearer are the Co-Directors.
Inspired by the writings and life of Dr. Francis Schaeffer, and named in his honor, the center provides a high school program for students in grades 8-12 that focuses on equipping high school students with basic Biblical knowledge and an understanding of the Christian world-view through an integrated study of Western Civilization. In each high school year, students take a set of core course covering the history, literature, and art of a historical era. Classes meet on Wednesdays from mid-August to early May each year.
Since 2012, FSSC has also offered a program for students in grades 1-7, the Charlotte Mason Elementary Tutorial. CMET classes meet on Tuesdays and Thursdays.
FSSC also organizes student travel from time to time. In most years, the students take a 1-week trip to Washington, DC over Spring Break to benefit from the rich cultural offerings of the Smithsonian Museums and DC theater productions.
Every few years, there is an FSSC trip to Europe (over Christmas break) which focuses on Ancient and Renaissance Italy (Rome and Florence) and the Reformation (Nuremberg, Erfurt, Wittenberg).
For more information, visit the Schaeffer Study Center web site.